What I Do and Why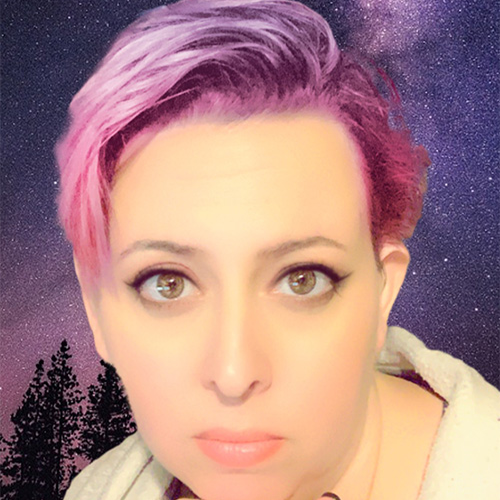 This is a place where I can share my gifts with others. I have been interested in this path of service for many years. For me, serving as clergy and an oracle is a sacred duty, offering compassion, wisdom, and guidance in times of grief, stress, and joy.
I have been teaching in my local community for over two decades, and have recently made the transition to being able to teach online. The progress of technology allows me to reach people all over the world, and to take classes all over the world! Ever a student myself, I spend about a quarter of my week in classes and training to further my own skills. I spend another quarter in practice, which I feel is a vital foundation. Practice for me involves daily meditation, yoga, divination and casting. This honing and frequent use of skills I feel keeps me sharp and up to date. In addition to many occult subjects, I have taught American Sign Language, Calculus, Trigonometry and Geometry, and Algebra for many years.
I have been offering consultations for over 20 years. It is my belief that consulting the stars and cards is like having a conversation with the Universe and Fate, seeing behind the curtain, and peeking at what Fate has in store. Offering my services to the community and using various tools to help guide people in their times of need restores my heart.
A traditionalist in many ways, I prefer to base my own practices on a blend of research and experience. As an astrologer and an old school tarot reader I find the Old Ways to be a source of both teaching and inspiration. The ancestors teach me through direct interaction, but also through textual sources and archaeological evidence. Because of my emphasis on history and tradition, my practice is constantly evolving to reflect new findings and discoveries, just as it is a living flame fed by the fuel of my own work and experience. I believe in the sacred duties of the ancient oracles, to serve the community by being a connection point to the forces of Fate. By providing this fore knowledge to my clients, I am able to give them tools to make informed choices and find peace, strength, and acceptance in their life's journeys.
Fate or Free Will?
I'm often asked if I believe in Free Will since I do readings about Fate. I do believe in free will and our freedom to choose in our life. I feel that readings give us the lay of the land, what the big energies are, and what is going on around us. But within that framework we are free to choose our own path across that land. Knowing some information about the mountain or river just around the bend may be helpful, and that is how I view the consultations that I do.
Why Reverend?
I use the term Reverend, preferably just Rev., as a gender neutral term like Mr., Miss, or Mrs. Over the years I have found people need a title or a term to use for me in place of those and terms like Sir or Ma'am. Since none of those gendered terms apply to me, I prefer to use Rev. It fits all of those spots, and helps to identify me as both gender neutral and a person of religious service in my community. It is short, single syllable, and slots into conversation patterns easily. I use they/them pronouns and other gender neutral terms. I am an ordained minister and a Reverend, but my use of the term is not to put on airs, show any relationship to the hierarchy present in the clergy of other faiths, or anything along those lines. It is simply a gender neutral, single syllable term folks can call me if they want a word for that, nothing more, nothing less. And if you would rather just call me Kai, that is great too!
Business Information
I sometimes offer specials and discounts on my services, consultations, classes and tutoring, including times when they are free and discounts for new clients. Need based tuition is always available. Please contact me with any questions about this.
Donations and tips for my service are always appreciated. I can also take a credit card directly at the beginning of the video chat.
If you have any questions, please contact me.